Today the battle girl we will introduce to you is Tennese, a useful buffer both in early and late period. So how to perform her full capacity, hope you can find out after reading this article.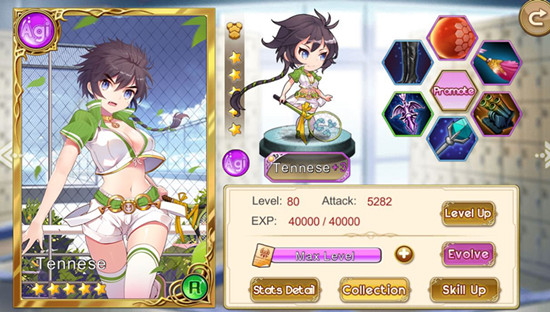 1. Attribute and Evolve
Tennese has a normal attribute, if compare with other battle girl like Gambler. When she reaches 5 stars, Tennese has 8.4 Agility Growth, 5.7 Strength Growth and 5.1 Intelligence Growth, and 19.2 in total.
The scrolls used to evolve Tennese can be exchanged in Champion Exchange in Store.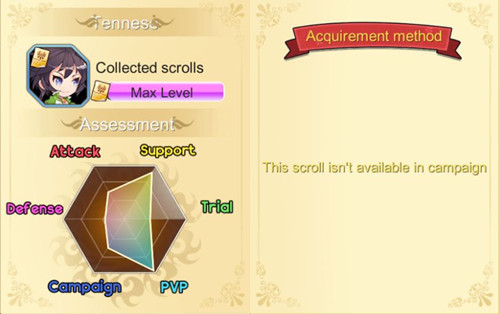 2. Skill Analysis
Skill 1: Sonic Ball; Release supersonic spinning ball to bounce between enemies.
This skill can't create huge damage, but Tennese will definitely use it in every battle.
Skill 2: Strength Strike; Strike with all strength,cause damage and stunned.
Stun the target at the beginning of battle for a long time, critical useful to take a lead.
Skill 3: Strike First; Encourage all allies,boost 25% attack speed and movement speed,also increase attack and spell power.
Tennese's core skill, which is used to boost allies' damage and spell power.
Skill 4: Athlete Gift; Increase stats to boost Agility.
Increase all teammates' Agility, extremely useful to battle girls with high damage.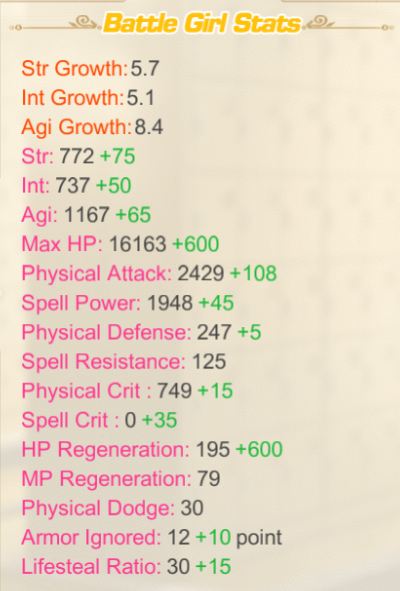 3. Gear Analysis
Tennese has many gears to level her damage up, but you can rely on her to win the battle. Simple reason, she can create huge damage. However, Tennese is useful to buff all her allies, that is why she is popular to team with damage dealer.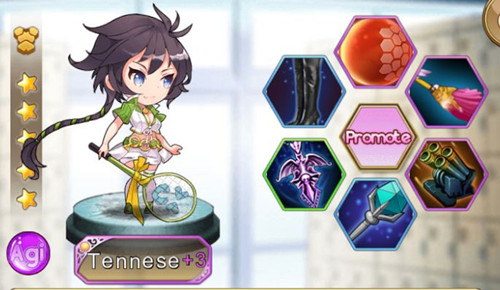 4. Conclusion
As Tennese has skill to stun and buff her allies, then she can team with many battle girls like Saint or Blowie. Especially when you have more than 3 damage dealers in your formation, Tennese is your best buff choice.
Thanks for reading, hope you like it.